Why Are DIY App Development Services Attractive to the Church?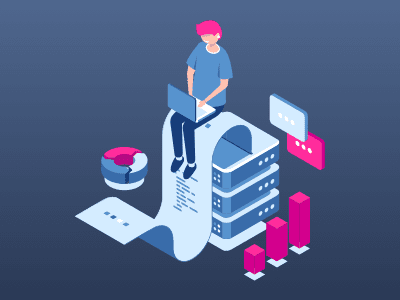 In the past few years, the mobile app market is growing rapidly, and developers use a variety of monetization models such as direct sales, freemium models, subscription, models based on in-app ads, and in-app purchases (the latter two are gaining in popularity). Today the number of mobile applications worldwide is approximately 3 million!
Apparently, this market still has serious potential for growth. According to App Annie, the mobile apps industry had gross annual revenue of $ 41.1 billion in 2015 and is likely to rise to $ 51 billion. According to the forecasts of the portal Statista, it can surpass $ 189 billion by 2025. Although research organizations give different forecasts, they all agree on one thing: this market will grow significantly.
This is confirmed by the fact that mobile applications are widely used by various organizations today. For example, to meet the educational needs of modern society and its sustainable socio-economic development, it is necessary to use information and communication technologies, one of the indispensable parts of which are mobile apps. The skills of working with apps are most effectively formed when solving real problems that are adequate to the interests of students, taking into account the characteristics of their future professional activities.
As practice shows, mobile technologies are gaining momentum every year in the business travel market. Today, they are widely used among business travelers, mobile by the very nature of their work. According to a study conducted in 2015 during the annual Business Travel Show in London, mobile apps are rated as one of the leading technologies with the greatest impact on the business travel industry.
In general, the profits of using mobile apps for any business or organization in the digital age are hard to overestimate, and churches are no exception. According to experts, approximately 55% of Christian millennial practitioners prefer watching videotapes on church topics using various mobile devices. Modern applications give the church a number of advantageous benefits, including the ability to communicate with the congregation using pop-up reminders, to engage new attendees, to boost tithes and offerings, and more.
However, for producing useful applications, the church needs to hire a professional team of specialists or a firm engaged in generating mobile applications. Both the first and second options have some specific characteristics, but the main point is the cost. It can be quite large, so it is difficult for a church with a low budget to order such services.
But do-it-yourself (DIY) app builder services is a way out of this situation. Such platforms are web-based and, therefore, do not require any software downloads. In addition, it is not difficult to navigate there; step-by-step guidelines understandable to any computer user are provided.
What Are the Benefits of Using the Services of DIY App Builder Platforms?
There are a number of reasons why the church is encouraged to use the DIY app development platform's capabilities. Below, we will consider them in more detail.
App Development at an Acceptable Price
The DIY app is an affordable way for the church to get a unique application that meets its primary goals. Of course, the cost can range from $ 30 to $ 700 per month. But, it still remains available.
A VDC survey, which was conducted among corporate application developers, showed that the average price of the original application is 140 thousand dollars. Despite this, DIY service will help create an app even for those who have a small budget.
Easy and Simple to Use
As it is known, the development of mobile applications requires special skills for programming and implementation of the program in general. However, in most churches, there are no people who have such experience and could create an application from scratch and without help.
But thanks to the DIY app, church members can independently develop mobile applications as they like. The DIY constructor has important functions like the drag-and-paste design technique, which makes it quite a user friendly.
Full Control Over Projects
The DIY app builder gives the church strict control over the app. The church members have the opportunity to work on a project at any convenient time and pace.
Programmed Update Allowing Synchronization with Android or iOS
As practice shows, new versions of Android and iOS are released quite often. This is definitely a positive point since users receive some improvements and additions to the operating system. But developers who are involved in creating apps for these platforms face difficulties and problems associated with reprogramming codes, improving the performance of a mobile application in accordance with the operating system update.
By ordering the application from the developers, the church in the future will be forced to constantly contact them with a request to update the application. The specialists, of course, will be happy to help, but only for an additional fee. When using the DIY app, the service provider guarantees that it is automatically updated at no additional cost as it is included in the service package.
Engaging Users Across Multiple Platforms
The process of developing mobile applications always raises a number of questions. Thus, for example, the question of how the application works on different operating systems is quite exciting. Difficulties usually arise here. Developers create an application for Android or any other operating system, and at the request of the customer, can optimize it to work on another platform. But this, of course, is additional work and, therefore, additional cost.
DIY app builder platforms solve this problem easily, as give users a unique opportunity to create a mobile app for different types of operating systems.
Large Variety of Templates
Having made a decision to buy an application, church members need to spend a lot of money and effort in order to determine its type since it is important to research the modern mobile market, find and compare similar applications, make prototypes, etc.
A DIY construction can greatly simplify the work since it has a specialized offer for churches and ready-made templates.
Native Apps
If we consider applications from the point of view of the programming genre, then we can distinguish two main types: native and hybrid. Native applications are developed to run on one operating system, while hybrid applications can run on multiple operating systems simultaneously. Native applications are characterized by higher performance compared to hybrid ones due to the fact that they are based on a similar operating system.
The analysis of DIY apps shows that almost all of them are native unless otherwise is required for a very specific use.
Safe Infrastructure
Every user wants to find a reliable and secure platform that can guarantee the confidentiality of data disclosed in the application. When it comes to a church app, the protection of user information becomes supreme because some users can make donations through the mobile app. In addition, today, there are a number of strict rules, in particular the GDPR, in accordance with which a church application must comply with data protection requirements.
In this regard, the DIY platform allows generating applications that correspond to all modern laws and requirements.
As the analysis shows, it is really beneficial for the church to use the services of the DIY app builder platforms and, thus, create unique applications.
Are You Ready to Increase App
Ranking and Get More Sales?