How to Increase Your App Downloads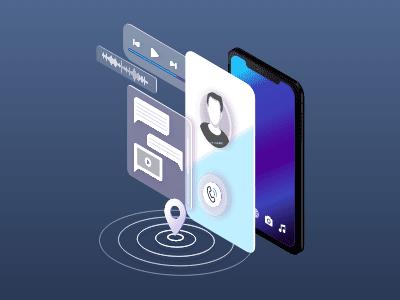 So, you have developed an innovative mobile app for Android usersand you are sure it's totally unique and runs at its best, so it's ready to be sold. You are sure it will be really valuable for users and are going to use all possible means to advertise it and expect top results.
Are the results different from what you expected? You have too fewdownloads and users do not leave any comments? What's wrong you might wonder? Here is where you need some help. You might need to complete several steps in order to increase the number of your app downloads significantly.
Pay Attention to Descriptions
A description of your mobile app should be very informative and detailed. It should be placed on the market page. As the users readit, your rating is affected positively. Do not waste your time resources.
Think of multiple languages.

Your app has to be presented in as many languages as possible, including the most popular ones, e.g. Spanish, Chinese, French, Italian, etc. Google Play promoters offer an auto-translation with the help of free Google services. Keep in mind that such translations are often full of grammar mistakes and require to be edited.

Create the list of keywords.

The list of the keywords is really essential for the popularity of your app. Such SEO methods are very effective. Your description must contain a range of words and phrases which are repeated, but it should be readable and placed appropriately. When creating a range of the keywords, think of Adwords Keywords Tool; that is a special program allowing writers to create the best list of the keywords. This way your description is promoted in the search engines and allows more people to come across your app. Your download statistics will be increased significantly. The next has not to be too short and its meaning has to be valuable.

Mention Allowance.

The users have to be aware of the allowance of the download of your app, as well as of the installation rules. The download process has to be clear to users. When you are honest about the payment procedures, your users feel more trust in you and your product.
Video Clip
One of the most effective tools for promoting your mobile app is a video explanation. Hiring a professional would be a good decision,while they will create a perfect portfolio for you. Subtitles have to be used in order to place your video explainer. Do not forget to translate it into other languages you are interested in. The results will be forthcoming.
Use the Discounts and Special Offers
The users can be attracted by various special offers, for example, a free trial period (or a trial period for an affordable price). Thanks to advertising your app with the help of other apps or publishers you will reach many customers.
Press Releases and Review Articles Will Present Your App to the World
Press release guidance is a part of your strategy. You can do it with the help of many services. Minor blog review articles will be also very helpful for you and your product. Their authors do you a favor by attracting more visitors to their site when presenting new IT products on their home pages.
Even small bloggers or starting experts will help. You can make favor each other, for example, you write a feedback on their service sand they publish info on your product. Both will win.
User's Feedback is Important
Monitor the comments and wishes of your users. When there is an activity of users around your app, it's really great. You will only benefit from the engagement of your users. When you collect data from customers and analyze them, the number of your installations will increase significantly.
Analyze the opinions and feedback of your users to adjust your app to their demand. From users, you can find out real pros and cons of your application. If they delete your product, you should analyze the reasons for it. This data is really valuable, so use it wisely.
Play Market Cover Picture
Don't neglect the opportunity to create an app cover. It will really attract users to your app and increase its popularity. An attractive and unique picture would be preferable.
Quality Screenshots
The screenshots of your app should be of a good design and of a top quality. Consider the target audience when making screenshots.For example, if it is for kids, create a picture of a kid playing your app. The screenshot has to show users your app in reality. It's recommended to take 3-6 pictures of various setting. Represent your app at its best!
The tips above will help you promote your app in the Play Market.
Are You Ready to Increase App
Ranking and Get More Sales?