Top Strategies to Promote Your App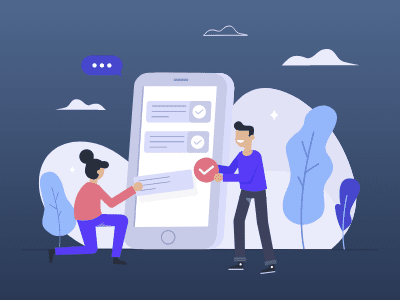 The app promotion market segment is developing really fast. If you want to be successful in the publishing industry, it's necessary to be familiar with all the aspects of that segment.
Both developers and publishers are often willing to find the best way of advertising the applications on the particular markets. However, they all face one problem – strong competition. For that reasons, the representatives of that industry are searching for new tips and recommendations in order to put their new app on the top position in all the possible ratings. And there are really some good approaches you might use to do it.
1. Think of your strategy before launching your app.
Thinking that the top quality of your app is the direct way to its success is a huge mistake. A good product is not enough at all; it will not be popular and successful without a good promotion strategy. Promotion of your app is as important as its design and performance. It is recommended to create your marketing plan at the same time when you create the name, slogan, and design of your app. In case you didn't think of the strategy on that stage, do it as soon as possible.
The reason for it to be created as early as possible is that the design and performance of your app have to be correlated with your marketing means. Otherwise, your chances for success are very low.
2. Use the advantages of the app markets.
How can you promote your app? It's very easy, with the help of the App Store and Google Play Store. These platforms are the best for advertising your product. These platforms offer a wide range of unique opportunities for the developers. And the benefit is that these opportunities are very often free or very low-cost. This way you are able to get to your target users directly.
The performed apps on the market can be usually reached through latest or popular lists and are categorized. That's a good way to test your marketing strategy.
3. Use social media benefits.
Do not neglect social networks; their role is significant in the modern market and promotion. With the help of social media, it is very easy to determine your target audience. Social media users are always open to something new and original. But be aware of some market peculiarities. Your competitors might be really big and here your goal is to be more interesting and creating. Your app has to be presented to your target users as a totally new, innovative, and unique thing.
Your campaign in social media has to be very wise and well-thought-out. The users have to see your product stands out from the rest of famous brands.
4. Your app must have reviews.
Both users and developers must have an access to an unbiased opinion about each software or new product. Reviews are really helpful for identifying various bugs and fixing them at once. As a developer, you might find it difficult to read critics on your app but that is your only opportunity to grow and get the respect of a wide audience.
You have to consider an easy way for users to leave their feedback and post their opinion. If the process of leaving their feedback is complicated, the users will not do it. And they will even mention this problem somewhere in their social media.
That's why remember that it's always important to mention the app name, its description, link to it on the store, brand name, and the list of its features, as well.
Are You Ready to Increase App
Ranking and Get More Sales?