Top tips to outrank your competitors on itunes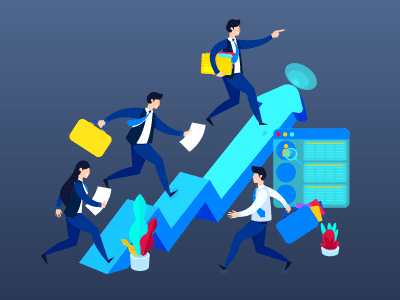 It's not an easy task to develop a good and demanded app. The reasonis it requires your creative idea, a unique algorithm, perfect sound and graphics, great customer support and usability. But creating the app is not all yet, it should be promoted properly. And here is where the real challenge starts.
Multiple surveys have been conducted showing that iTunes store ismore popular than Play market and Apple Store among users. The number of the apps downloaded on iTunes is increasing hourly and currently, it exceeds 1.2 million downloads. That's why, in case you plan to represent your product on iTunes store, you should realize how to make it popular among your potential users.
The easiest way to make your app so popular and outrank your main competitors is the app optimization, including the optimization of your app page. It helps attract more and more potential users. Once the description of your app is improved, new target users and top rating are acquired in a heartbeat.
The following tips will help you make your app noticeable and visible on iTunes.
1. Follow each Step of Your Competitors
It's normal if you find several apps similar to yours among a huge variety of apps on iTunes. You might think that you have created a totally innovative and unique app, but you will still find the apps using the same keywords or theme as yours. Your task is to check the apps on the top of the search list and find out which keywords they use. They will work for your app, as well as do for them.
2. Title is not less important.
Your success to a large extent depends on the correct naming. When you choose your product's name, think not only of creativeness and intrigue but think whether people might search for something like that on the store. Make an investigation of the most popular search names and try to include them to the name of your app. Think well of your app's name before it is released because changing the name is not the best strategy, you risk losing your potential users.
3. Proper description.
Unfortunately, the developers very often create a good app within months or years, but they do not spend enough time to write a proper description. And that's a big mistake. Improper description might be the main reason for your low ratings and low number of downloads. Your description must contain the keywords and sound attractive to your users. Using just the keywords in your description is not a good idea. Remember that its text is a marketing tool able to attract more users to your app if written properly. There is one golden rule: the beginning of your description must contain the problem which can be solved easily thanks to your product. The rest of the description contains your app's strong sides.
4. The keywords have to be the most effective.
Your keyword section is not less important, you should pay a special attention to your keyword section, which helps identify your app.Use as many keywords as possible, it will help you to appear on the top of the searches and become more visible for users.
5. Think of a good icon.
The face of your app is its main icon. It is the first thing the user will notice about your app. For that reason, it should be informative and inviting. Again, check the icons of your main competitors who are really popular. Bright colors, interesting shapes, and laconic graphic are the key features which have to be taken into account when creating a successful app.
6. Sell the product across the globe.
As soon as a new product is uploaded, it is available just for one country. But using various tools, you can make it available for multiple countries. It's necessary to widen the target audience and search for new users globally.
7. Interact with your consumers.
The place of your app in the search list also depends on the number of downloads. Once you upload your app to the store, it should be downloaded. This will increase your rankings at once. It would be good to ask your friends, relatives, or even your loyal customers to install your app which has just been released.
8. The app has to be social.
It's necessary to use the benefits of social media for your app. It would be great if you could add a feature of sharing information about the achievements of users on social networks.
9. Reach success within a day.
One day can influence the success of your app significantly if the number of downloads increases rapidly within just one day. This will be shown by the number of installs, which will be much higher than usual. That's why, if you want to promote your app effectively, it would be cool to launch a promo-action, sale, or event available just for one day.
10. Screenshots are important.
They do not influence your rankings directly but are still very effective, while good and informative screenshots attract more target users.
11. Don't forget your partners.
It is necessary to mention the team of professionals, such as developers, illustrators, or designers helping you to create your app. It is especially important if their brand name is popular and well-known. This way your app will gain the trust of users very quickly.
12. Widen your audience.
Users often install popular apps not from iTunes store but after searching on the web. With that purpose, you should provide the links to your app via various channels, such as blog articles, social media accounts, etc.
13. Monitor your statistics.
It is very good and even necessary to monitor every change of your positions and ratings after promotion, advertising, or upgrade. Pay attention every time you have new results. Monitor each sale, star-rating, number of installs, and reviews made by your users. This will help you improve your campaigns and move in the right direction.
14. No bugs!
Users often become disappointed because of bad technical moments connected with your apps. You should track the bugs with special attention and improve them once you notice, otherwise, bad reviews are ensured.
15. On-time updates.
Uploading your app is just a beginning. Regular updates and better changes are obligatory. Keep in mind that iTunes users are more attracted to the apps being updated constantly.
Are You Ready to Increase App
Ranking and Get More Sales?