Want to be a Successful App Advertiser? Then Follow These Helpful Tips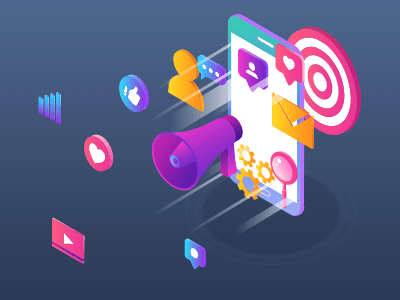 As a good promoter, you should know that a universal rule in-app promotion sphere doesn't exist.
But if you follow some simple rules, you can increase your chances for success.
1. Plan each step
It's necessary to plan each of your steps before starting the process of the development. Similarly to this, you should plan your launch and advertising process. It would be good to do some media analysis to find your perfect promotion options and realize how the resources can help you in the PR campaign.
It is also necessary to check the right app market for your app promotion if you want to promote your app in different countries.
2. Find the channels for interaction with your users.
You can use such channels as emails, sites, billing statements, while these sources are very informative and it's necessary to studythem. Your web-page may contain some script and your visitors will know about your recent product. For example, the hotel key cards or other stuff and services can contain your QR code. Improvisation and creativity are good for your promotion.
3. Stay in touch with your target audience with the help of any means possible.
You can use such means, as SMS-messaging or QR-codes, anything that will allow you to get in touch with your audience. You have to analyze and understand the needs of your users beforehand. You can use social media information to promote your app and mention its benefits to users.
4. Select your users wisely.
Your audience should be divided into certain groups considering different characteristics. You have to inform them about your updates or new products properly. As soon as you get the results of your analysis, you should use this data for your future improvements.
5. Use social media properly.
You can significantly increase your audience thanks to social media. Twitter and Facebook, for example, allows developers to opt for app-install advertising. Users also can use the foursquare tip feature and make some tips to encourage other people to install your product. Do not forget to target your campaign and use a sharing feature, which will help you increase your consumers' base and the popularity of your app.
6. Collaborate with other developers.
When the developers cooperate with each other, everyone gets his benefits. So, offer your promotional services to other brands and accept their offers, too, while you both look for quality installs' sources. Take the advantages of cross-promotional activity.
7. ASO is your everything.
ASO or SEO promotion for mobile apps is extremely important for any developer. When your users search for an app similar to yours,they do it according to the certain keywords or names. You have to think as your user and use multiple approaches, which will increase your chances for a wide audience.
Are You Ready to Increase App
Ranking and Get More Sales?