The Importance of Online Reviews: How to Get More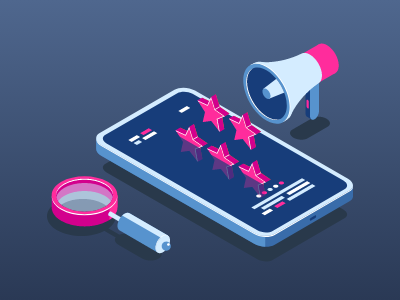 The Importance of Online Reviews: How to Get More
1. Reviews create your reliability
Also, the more reviews you have, the more popularity you get. It is also important for reviews to be full of real information. Just imagine a situation when you hire some Tom's House Painting to color your house. They made the work accurately to the schedule and the color they helped you to select is perfect. You are very satisfied with the quality of work they did and you tell everyone about it. Your words like "Tom's House Painting doing their job well" are a good recommendation for a company.
2. Google is powerful
Nowadays, online reviews are an important tool for getting more satisfied consumers and to make search engines as Google to like you. Google is able to drive a huge traffic to your business website, so it is worth to know what things will help you to obtain a higher rank.
Google has unique and complex algorithms that verify where your site shows up for a set search. One of the things that included into that complex formula is how much your customers like you. That is why online reviews, above all positive ones, help underline that you are a lawful business.
3. Reviews can let you tell everything about your business that you cannot say before so effectively
Let back to the mentioned example, when you have a client testimonial that says your company comes in time and cleans up after the work is more convincing and influential than telling people how great you are. At the same time as your marketing department works on explaining the benefits of working with you, real customers' reviews can help you to highlight why you are the best one to work with.
And now when you know exactly why you need reviews, how do you get them?
You have to be very careful about how to ask your customers to write reviews. A lot of reviews sites ask you to offer something in return for a review or even having clients make reviews from your physical location
Here are some useful tips about how to get reviews:
1. Add a requesting reviews part to your follow-up meeting
Many modern service businesses contact their clients after the work was done, to make certain there are no problems. This is definitely a great opportunity to ask for a review.
2. Create a special page for reviews on your website
This is a good way to ask your customers to put all the info you need from customer about your business in one place. You can explain (in brief!) why reviews are so appreciated, ask the customers who were not satisfied with some aspects to chat with you beforehand and give you an opportunity to make it right ahead of reviewing, and connect to the different review sites, including Google that everyone uses.
3. Create a review card
The card can be filled with the information about send-off reviews, as same as the logo and link for each review site you choose.
Making online reviews is really important part of your business. It can help you to improve your feedback, Also, it helps potential customers feel sure about choosing your company and can increase your rank in the search engines.
Are You Ready to Increase App
Ranking and Get More Sales?