Effective tips for Native Advertising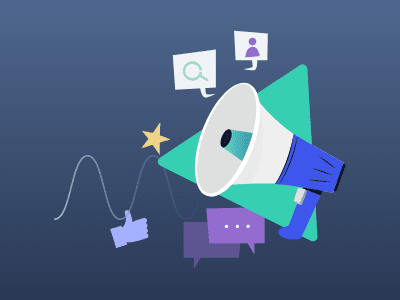 3 years ago, in 2015, Apple provided their users with an option to control the flow of adds their getting. Since then owners of iOS9 have been able to block advertisements. The decision was made on the bases of the ads developer's approach to mobile users.
A year later, in 2016, Google introduced their new development – Accelerated Mobile Pages Project. It allows creating pages for fast loading of static content. As little later TUNE made a report that stated that blockage of mobile ads increases by almost 3 times in the last few months.
In such circumstances the amount of native ads will develop rapidly. What are native ads? Native advertising is a natural, non-intrusive advertising that doesn't look like ad and is similar to the platform it is found on. It may look like advertorial, videos, sponsored posts in social media or in-feed advertisements.
The Era of Native Ads has Begun
This type of ads draws user's attention more effectively. IPG Media Lab and Sharethrough carried out a survey that show that native ads are by 53% more popular among customers than traditional ads. Prediction made by Business Insider said that spendings on native ads will increase by 21 billion US dollar in 2018 from only 4.5 billion US dollars in 2013.
Where Users See Native Ads
Native ads usually appear in social networks, mobile applications and games, content of the page. What will using native ads give you?
Excellent user experience.
Increase amounts of sales.
Reach the KPI indexes.
Tips to Benefit From Native Ads
1. Be attentive to the details of your application
You should not make your native ads look like ads. Use the style of your add – headlines, languages – to make it look and sound like apart of the app. The app should be beneficial for both business and customers. Involve your designers and writers to make your native ads look the best.
2. Create your own template
A native ad should be substantial, contain the necessary information about your business. It can involve the work of the entire team.It will be more comfortable if having created a successful native ad once you continue using this template for future ads. Thus, you will be able to focus on analyzing the performance of your ads and app than working hard on creating a new advertisement.
3. Never stop testing
Result usually does not come with the first trial. Your audience will start reacting your ads if it keeps seeing it all the time. Remember,to achieve good result you will need to keep testing, trying and optimizing new campaigns and making analyses.
4. Use programmatic advertising for your benefit
The market nowadays offers a lot of programmatic advertising platforms and it easy to get lost among them. It is best to choose theone you can afford, and that meets your needs. If a developer uses a programmatic advertising platform properly he will be able to see the actual demand of native ads. It will let you see how many people buy your app and help them see your ads oftener.
Are You Ready to Increase App
Ranking and Get More Sales?