Mobile Software Mistakes You Need to Avoid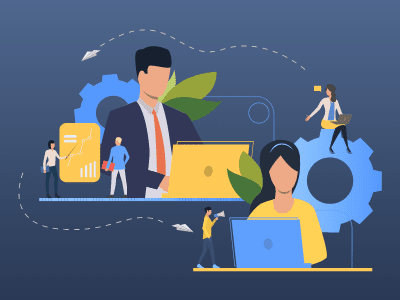 There are two main categories of marketing pitfalls you should avoid. It is pre and post launch things. The first type is pre-launch mistakes. This category includes all preparations and planning. The second one is connected with post-launch bugs. If you aspire to reach success in app promotion you should better do your best to avoid them both.
1. Not to spend money on rivals and target audience research
Choose the key on your market and discover all information about your competitors and potential clients. The following information will be quite valuable for you:
How another brands promote their products;
Which approaches do they use to drive more clients;
What do people expect from your product;
How to encourage people to download your application;
Which keywords are the most effective.
So a good marketing research can give you answers on the listed below and lots of other questions.
A special kind of data to be discovered is review. Marketers try to overlook several reviews to understand what their target audience expects from developers. In a result you will find better ways to evolve your product. In case you have doubts in any sides of development or promotion investing in marketing researches will help you to fix the strategy.
2. Not to use a feedback with customers
Developing your software you put much attention to the features. It is fair because from its options depend the popularity among customers. But if you don't ask your target audience what do they what to see in this program then you had done your job out the window. By this reason such thing as beta testing is quite popular. Developers can monitor the customers' feedback and fix the general bugs it the app. Also you may encourage people to take part in testing. For example, propose them special bonuses, rewards, discounts, etc.
3. Have no exact data of application release
Planning this date will help to promote your software in advance. It's a good opportunity to get acquainted with your target audience and ask them to help you in development. Keep informing people about all changes in development. It is quite useful to create regular post about your working process.
A little advice: before you choose the release day make a little research. Find out will your 'event' coincide with any other ambitious release. For example, several movies in genre comedy weren't popular because the 11 September tragedy in the USA. The same can happen with your application.
But be careful: it is a great responsibility to keep your words. If something happens and you miss the day 'X' users will be definitely disappointed. And there is a great chance that they lost own beliefs in you and wouldn't ever buy any software made by you. So don't screw up and plan the day release with all your responsibility.
4. Miss the power of users' options and desires
Even if you have a huge budget on app promotion all efforts will fall down in case you don't focus on target customers. They have a great power that no one has: your potential clients are the engine of sales. If they decide your application doesn't deserve their attention you will definitely absorb losses.
So if you value your money then use all even the most simple approaches to increase your app popularity. The biggest mistake of most marketers is that they do their job as they used to. But to be honest they must put clients' shoes to understand them and propose them product they will definitely buy.
5. Do not have a balance between indexes and people
Of course you are going to monitor users' activity and general revenue. But you need to focus on several metrics to make your activity effective. Here are several indicators you need to pay attention to:
DAU and MAU. These tools allow you monitoring your customers' activity in daily and monthly scale.
Retention Rate. Find out how your software suits your clients' needs via the measure 1-, 7-, and 30-day retention rates.
ARPU. It counts in average revenue for one customer. It is determined by the correlation of total product revenue and general amount of people using app.
LTV. It is a Life Time Value that shows how current users value your software. It considers the quantity of hours people spend on application.
But don't put all your attention to these numbers. You can't explain all people's behavior using such tools. You need to choose several instruments to monitor useful data and pay attention to another important staff in promotion.
6. Leave behind a customer support
Your software can gain a great popularity among people. It can bring you a lot of money. But pitfalls happen. Even Hollywood starts get in silly situations time after time on the red carpet. That's why you need to have a good customer support. People will expect from you an expert consultation or advice.
Notice that App Store hasn't feature that allows responding customers in comments directly. But it is available in Google Play.Remember that good customer support can differ you from rivals and drive more loyal clients.
7. Ignore users' desires in push notifications.
Have you ever faced with boring advertising? Then you will agree how noisy it is. That's why you have to give users more freedom inturning on or off push notifications. Yes, this kind of promoting is quite useful. Just after launching your app customers will receive messages or indentations from you. Such approach can bring you additional traffic and increase conversion. But don't overdo! The thing is your customers can easily uninstall the product.
So think about the quantity of notifications and plan them periodically. There is nothing more annoying that ads notification at6 A.M. on Sunday.
8. Send common emails without any sign of personalization
Create nice attractive letters which will be desired to view. Pay much attention to the content, read the text twice to avoid mistakes and misprints. Remember that your target person can unsubscribe at one minute. It means that you will lose current or potential clients. To make the best emails you should add a piece of personalization to its title, topic, and body. Here are general elements of successful letter:
the name of your application, its price and USP;
link to place your target person can download it (Google Play or App Store);
additional content to visualize your software features (or a link to display them);
link to your press release or marketing kit.
9. Not to work on liking or sharing
You have to understand that customers don't do any actions for no reason in particular. You need to ensure them you app deservesto be liked or shared. Make research to find out what will encourage your target audience and give it to them.
All cases are unique. There lots of situations which go through all rules. But here is a list of most frequent mistakes that will put your efforts in promotion down. Use the listed below recommendations and try to make your application more and more attractive every day.
Are You Ready to Increase App
Ranking and Get More Sales?