Methods to Track Uninstalls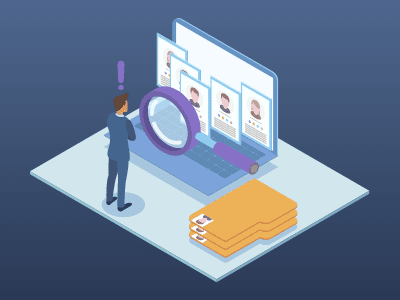 Monitoring the statistic of your app in the app market is what you will be doing within the framework of your marketing strategy. Tracking uninstalls and understanding their nature is a part thereof. Your statistics will normally show you that the percentage of uninstalls without opening of the app is around 14%, and uninstalls after launch equals to 22%.
The percentage of uninstalls is rather big. Since marketers have no clue what makes customers delete the app, new advanced methods of measuring it appear now and then.
Below we will try to explain what is tracking of uninstalls and why it is important for app developers.
Defining the Terms
Before going deeper into the issue let us define the meaning of the term uninstall. Under this term they mean user who install a certain app and later remove it from gadgets. Also, there is a category of so-called lapsed customers. They can not be including in the percentage of uninstalls.
Lapsed Customers Versus True Uninstalls
Both lapsed customers and true uninstalls play an important role for the analyses of types of consumers and buying circles of your product. There is actually a difference between them. The lapsed customers are usually those who keep the app on their gadgets but use it with certain gaps of time. For example, for making purchases of the products sold through the app, buying tickets for different events, etc. Such division of the audience may be used by the marketers for sending them attractive offers they may react to and thus keep them engaged at least on a regular basis. This helps targeting your marketing campaigns.
Methods of Tracking Uninstalls
1. App login statistics.
This method comprehends making a list of consumers who haven't used the app for a certain amount of days or months. This will let you make a group of your users who are likely to have uninstalled the program.
2. Sending silent push-messages.
This method works good to detect uninstalls on Android or iOS. Silent push notifications help to see if the app was removed from gadget. Let us take a news app as an example. Silent push notification may contain information about update of news. The system will let you know if the customer is not using the app anymore. Hardly accessible information may be obtained using this method.
3. Aggregating the amount of uninstalls.
Tools that help you see the number of uninstalls for a certain period of time are available on Google Play and App Store. With these,however, you will only see the number of uninstalls but not the type of users.
4. Considering other uninstalls.
If you are the owner of several apps, the tool will give you information about uninstalls of your other applications.
TUNE has a plan to provide marketers with ability to track all the necessary aspects of marketing campaign – engagement and lifetime of users, ROI and time of uninstalls.
Are You Ready to Increase App
Ranking and Get More Sales?