App Installs Importance for Your Marketing Campaign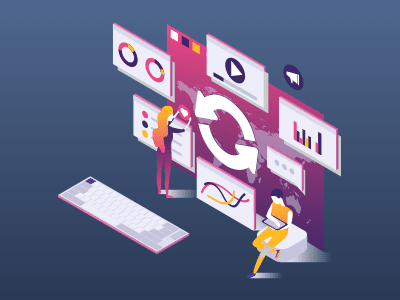 Business success often depends on the mobile app's installs and downloads. In order to reach a real boost, marketers need to understand the users' behavior and main preferences. Every promotion campaign includes a wide set of metrics used by marketers in order to conduct a successful advertising campaign and estimate its effectiveness.
The app installs' checking remains a new quite promising way of advertising. There are three top ways to improve a marketing campaign with app installs, which include tag management system usage, using Apple and Google analytical tools and AdWords SDK implementation.
Tag Management System Usage
The usage of Google Play and Apple Store Analytics remains more complex and better-functioned way to get analytical data and tracked information. The Google Analytics is an advanced virtual analytical tool, which provides important data and figures. The Google analytical tool allows gaining special referral reports with Android install data.
These special reports reveal the marketing campaigns with the most app installs. In the same time, Google reports provide no data about iOS app install. Apple offers its own advanced analytical tool, the Apple App Analytics, which reveals the amount of app installs and estimates the effectiveness of marketing campaigns. The tool delivers the entire data into client's Apple Analytics dashboard. Both Google Play and Apple Analytics tools require admin access and expert work with tags. This approach is quite beneficial due to the direct tracking of app installs from the corresponding stores.
AdWords Implementation within Your Apps
When checking app installs or attributing them to specific keywords or advertisements, using AdWords is beneficial. AdWords SDK implementation allows gathering insight data and important figures. The Google AdWords platform's amenities allow using SDK in order to catch the vital data and estimate a marketing campaign's effectiveness. This method is quite expensive since requires many corresponding resources and more complex admin access. In the same time, the described analytical mechanism reveals numerous important data, which cannot be gathered without AdWords Software Development Kit usage.
The mentioned three top ways to improve a marketing campaign with app installs allow starting and improving app tracking conversations, checking the effectiveness of tagging campaigns and estimating the number of needed resources. The marketers can use any of the methods described, including tag management system usage, using Apple and Google analytical tools, and AdWords implementation. All the mentioned methods are aimed at providing an expert analytics of the app installs and marketing campaigns' effectiveness.
Are You Ready to Increase App
Ranking and Get More Sales?