Top Office Management Software to Make Your Team Work More Efficiently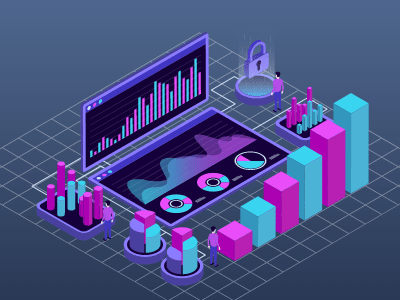 Office management can be a real challenge for modern companies. On the one hand, running a business is not a piece of cake, and you constantly need to deal with various tasks that check your ability to resist stress. But on the other hand, the daily routine tends to pile up, and if you don't take control over it, chances are, it will take control over you. Such tasks seem pretty basic, e.g. planning the schedule or sending an email, but they become the last straw sometimes. The good news is that you shouldn't puzzle over trying to come up with a working solution itself. Cut edge technologies provide enormous opportunities to organize the data, track priorities, and manage all office responsibilities. We have put together a list of 10 the best tools that help you work in the office (or home office) more efficiently.
1. Google Drive
Sharing various documents with different people and then updating them every time there is an amendment that can be pretty boring and time-consuming. Time is a very valuable resource, and you certainly don't want to waste it. If this sounds familiar to you, check out Google Drive, the best cloud storage tool that works with any file and any format. You will definitely appreciate the opportunity to exchange information in real-time. Anyone with access to the disk can make changes and receive updates from the rest of the members. If you've ever spent hours exchanging documents, making edits, approving final versions, etc., you will definitely appreciate the benefits of this software tool.
2. Todoist
Working in an office, you probably wondered how to effectively organize your working time. There are several time management methodologies, but one of the most popular is Getting Things Done (GTD). However, do not expect a miracle; if you receive any advice, use it. To do this, you need a convenient time management system that will help integrate new habits into your life. Try Todoist, a simple solution that works across all platforms. It is a great tool for monitoring projects, planning a day or week, setting goals (both short and long term), and tracking progress. You will not only become more productive, but you will also understand what contributes to this.
3. HubSpot
HubSpot is a CRM system for inbound marketing and sales that helps you keep in touch with leads and customers, remember their needs, and come up with the most interesting offers.
It integrates well with other similar tools, as well as third-party services like templates and extensions. You can also take advantage of other HubSpot benefits such as an online resource academy, blog, webinars, and more. If you feel like you lack digital marketing knowledge, this is exactly what you need.
4. Slack
Working in today's world can be challenging, especially when all of your team members are located in different parts of the world. You are probably familiar with the situation when you need to find an old message, but you don't even know which messenger it was in. Or you definitely had to confuse chat with people from the accounting department and the sales department. This is definitely disorienting and interfering with a smooth workflow. What can help? A central solution for unified work communication like Slack. This is the messenger of the future, which has a lot of advantages over Whatsapp or Skype. Create channels depending on the topic: for example, you may have one for discussing a specific project, the second one for marketing insights, the next one just for fun and memes, etc. Don't lose important messages because of a variety of tools — now you have the only one.
5. Trello
There are days that drive you crazy, and all you dream of is collecting all your tasks, lists, plans, ideas, and notes in one place. Trello has every chance of becoming your best friend because he is always there. It's kind of like a Pinterest board, but with a lot of possibilities, because with Trello, you can use photos and visuals as well as other content formats. The program is intuitive and perfect for both basic planning and more complex projects. Moreover, you can connect other people to your board, assign them individual and joint tasks, and set up different access levels. The basic Trello plan is absolutely free, but if you want to get more features, choose the Business Class or Enterprise plans.
6. FreshBooks
Small and medium businesses obviously have different tasks and challenges in comparison with large enterprises. But it definitely can't do without decent accounting software.
With FreshBooks, you can choose a subscription-based model that offers the features you need. For example, your accountant will be able to track expenses, issue invoices, control the depreciation of fixed assets, calculate wages, prepare reports in the formats you need. You will have a unified ledger in the cloud for data storage. Accounting is no longer a problem.
7. Evernote
Evernote is a special application on this list that is solely for taking notes. With it, you can record and organize all your ideas in absolutely any format, be it text, photography, drawing, digital content, etc.
The app is available for different platforms, so you can easily access it from both your smartphone and laptop. By purchasing the Premium version, users open up access to a wider set of features, in particular to presentation mode, mobile offline notes, fast image recognition, etc.
8. Microsoft To Do (Wunderlist)
You may have heard of Wunderlist software that was created to manage tasks from different gadgets. In 2015, Microsoft bought it to create its own To-Do product. Basically, it has the same concept and was created by the same team, but users can now enjoy some distinctive features. In particular, these are smart suggestions for task prioritization and scheduling, smooth synchronization with different platforms, seamless integration with Microsoft Outlook capabilities. The app interface is super simple and friendly. The only thing that may seem inconvenient is the inability to distribute your tasks to colleagues because the application does not have a collaboration function.
9. Asana
Is your team looking for a convenient mobile and web solution for organizing tasks, tracking, and managing? Try Asana. It is one of the best apps for creating projects, setting milestones with deadlines, and quickly sharing information.
One of the reasons why you should opt for Asana is the free plan, which offers many options. In addition, you get access to Kanban and Gantt charts, time tracking, dependency management, reporting customization. This is a highly customizable app, which means you can customize it to get the most out of the available options.
10. FreshDesk
The last application on our list is a great help desk platform that focuses not on the IT department but on your external customers. Small and medium-sized businesses can benefit from using the free plan that provides you with enough opportunities. For example, FreshDesk includes a team inbox with all conversations, statuses of custom tickets, canned responses, etc. Don't worry about resolving issues anymore since now you have shared ownership to take control over all processes. And, of course, FreshDesk has customization capabilities where you can set up your own customer portal, roles of the manager, user segments, and other features.
Are You Ready to Increase App
Ranking and Get More Sales?