Importance of Organic Downloads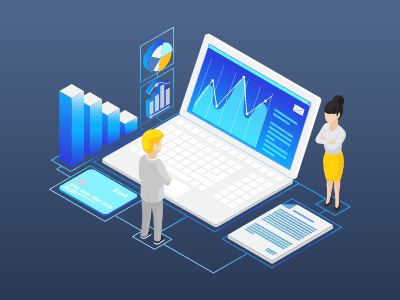 Let's, first of all, make it clear what organic downloads are. Many would mistakenly believe organic are those that users do not pay for and those that developers do not market. It is not like that. There are several type of organic downloads:
if promoted on developer's own social channels;
if promoted on developer's own social channels;
if optimization tools are applied to apps.
To make it short, organic install is when a user finds the app interesting and installs it or buys it without any motivation from the developer. In 2016 there was conducted a global research where almost
400, 00 GBs of marketing data were analyzed. The findings showed that organic downloads made 90% of all the examined data. Not only the conducted research proves that most of downloads are organic, but also the statements of such big companies as Apple. Apple stated that over 60% of downloads are the result of searches on the App Store. Based on all the above mentioned, we believe that paid installs make only 10% of organic traffic.
Impact of Paid Installs
As mentioned above, organic installs are boosted by paid installs. It has been proved the app gets approximately 1,5 organic install for each paid install.
TUNE team has also conducted a research where they were examining several thousands of mobile apps during 8 months. Theresults of the research can be considered very reliable since they were given in the 95% interval of confidence.
Effect From Paid Installs Differs by Categories of Apps
However, the category of the app will also matter for the impact from paid installs. The biggest boost get transportation categories,they may sometimes show an increase of organic traffic by almost 17 times. Casual, word and sport games show every good results on Android. Whereas strategies and shopping categories get the lowest boost of organic traffic.
The reasons of such difference are the following:
Some games, such as wording, are meant to be played by several players at the same time. And it is natural that one user will involves his relatives/friends to play together and spread the app among them.
Some other games show game-changing and transformation of user experience.
Still other games penetrate the current trends and thus result in huge amount of unpaid installs followed by paid ones.Pokemon Go is probably the best example of such games.
And last, but not the least is when your app is getting a steady increase in rating of Google Play and App Store. These are two most important rating being in which means that your app will be getting more and more organic installs by users who simply browse for an app.
Best Dividends are From Organic Installs
As it was mentioned above organic installs does not mean free installs. Organic has a much longer effect that the paid marketing campaign. Your every effort – optimization, social investments, etc. – will keep paying back for months. You will still have to cover those investments, but the effect is long-lasting.
Are You Ready to Increase App
Ranking and Get More Sales?