8 Effective Tips to Increase a Number of App Installations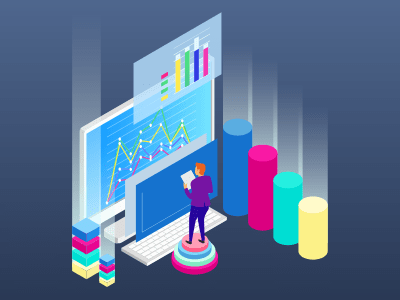 You have designed a unique application, and the results of the alpha and beta tests please you a lot? You like how it looks on the devices and wait till the customers just come and download it? But the truth is far from the dreams in your head. Things are more complicated, and you must act wisely to reach the mark of one million downloads. Let's see. AppReviewSubmit has developed a brilliant application that can satisfy the needs of numerous users, but in fact, we had to try various ideas and approaches before this product could win the attention of people. That's why we are glad to share with you a few effective tips that will help you save your time and effort and achieve your dream as soon as possible.
Tip 1: Nice Look and Suitable Platform
How your app looks, what function it comes with, on which platform it operates – all this plays a crucial role in the expected outcome. Modern users are impatient and demanding. They want to get everything and at once, and the product that they expect to receive must be the best, without any compromises. Have you already selected the platform that will be the best choice for your application?
The users have high expectations, so if your app does not meet them, then the users will quickly shift to your competitors. The interface is the first and the most important thing that helps people decide whether they like the product or not. If the app has a poor layout, they will not waste their time on it. In case you want the users to download your application, then you must work well at each detail like an icon, landing page, app screenshots, and preview video. Make sure that the users will like the design completely.
Afterward, you must build a strong UI that is characterized by such things:
Responsiveness. The application must perfectly work on all devices.
Readiness. Also, it must make the users act immediately.
A nice UI requires special skills and knowledge. If you feel a lack of expertise, it is better to approach a professional team and rely on their experience.
A choice of the most suitable platform is also very crucial for the further success of your product. Actually, you need to decide what platform to build your application for before starting the development process. Mind there is no right answer, and the final choice depends on a particular application. The best decision is to design a cross-platform app that will be compatible with all devices, providing the users with a smooth experience. Pay attention to Google Play Store and Apple App Store are not the only app stores; and there are more of them, so you can easily widen your horizons and approach more users.
Tip 2: More Positive Reviews – More Downloads
It's evident that the users decide whether to download the application or not after studying the reviews of consumers who have already installed the product. That's why you must double-check your app and make sure it is bug-free and will not disappoint the expectations of any consumers. Also, it is important to encourage them to leave reviews after using the product. Have you ever thought about it?
Of course, it is important that your app works perfectly, without any crashes or errors. But you need to do something more to have a high ranking on the app store. Always check your ratings on other platforms or various app stores. Monitor everything that the users are telling about a released app to know what advantages and disadvantages they have discovered. Remember that you should not only get the user's feedback but respond to it correctly and on time. If the person feels that his/her words are important and you do everything to meet the expectations, then your product will get a higher rank for sure, and as a result, more installs.
The consumer who feels that his/her opinion is not important at all will not be interested in the app. But if you have an engaged audience, then you can easily present the in-app referral. The right strategy for implementing the necessary changes will increase the number of downloads.
Remember, people consider reviews or real consumers. You need to identify a nice reward for active users and propose it for sharing a positive review on social media. The best way to incorporate such an option is to approach an agency that can take the situation under control and help you achieve your aim.
Finally, it would be nice if you could share your relevant awards and attract the attention of the media. It can build a positive image of your product for prospects.
Tip 3: Media News and Promotion
Despite how fantastic your application is and how it can change people's lives, it won't work if nobody knows about it. Let the potential users know about your product. Consider the marketing strategy and promote the application. What tactics do you apply now?
Former marketing strategies are not relevant now as they are not popular with your potential consumers. Instead, choose some influencer or blogger who has an active community and reach him/her. Do you want to succeed more? If yes, then be ready to get a whole press kit for your own application consisting of a preview video, app icon, screenshots, and relevant links. This kit will help you present the product and tell its story with a personal touch. Once you decide to approach some influencer, you can:
Offer exclusive fresh content
Share access to any material like video beta version, etc.
Encourage to tell about your product via his/her channel
Also, you can visit such popular forums as Reddit and Quora and use them to tell details related to your application.
Social media integration
Social media channels are very effective these days since they can help you:
Share content and build strong relationships with customers
Remain close to the users, find the necessary solution, and answer them quickly
It would be awesome if you can integrate the feature of social media into your app on your own or with the help of special builders.
Facebook groups are a nice way to share and get relevant content for the application and measure the competition. Check whether you have included an in-app share alert in the process. You will attract more consumers if you share the options that they need and prefer. Mind, too many options may confuse users and destroy your relationships.
Promote your application and talk about it.
It is recommended to establish an authority in the particular sector while promoting the product. Use every chance to share your knowledge and useful information on blogs, social media platforms, etc. If it makes any sense, consider the localization of the application for foreign consumers.
Content Quality
If you offer an app that doesn't deliver any value to the users, then their interest will diminish soon. Treat the content properly and always mind its significance. In the long run, you will see how the users return to get a new portion of it.
Have you ever heard such an expression as "Content is a king"? It is so true for today's realities. Plenty of modern companies realize the value that excellent content may bring to them. Some of them even develop a microsite. Together with a good blogger campaign, it can assist in getting top-quality content that is efficient for building a positive buzz around your product. Remember that English-only content may cut an impressive chunk of the audience. Consider other popular languages while preparing content as it is key to the overall success. As a result, your app will gain more attention and installs worldwide. Widen your horizons and do not lose any potential consumers.
Discounts, competitions, and deals
Who on Earth doesn't like discounts and special deals? They help you promote your product naturally and attract the attention of potential consumers. Get something extra to encourage users to install your application. Think what special treats you are having right now that can interest the prospects?
If payment for the app is required, then you should do your best to demonstrate that it is worth consumers' money. One of the great ways to do this is offering discounts and special deals at a particular period of time, for example, a holiday discount. If it is the first time that you consider such an option, then search for more information on how the coupon can do wonders by increasing the interest in your product. It is evident that any type of sales will grab more attention to your application if a person thinks about purchasing it.
Most people are very competitive, and they like to compete, especially if there is a good reward in the long run. Consider adding a contest to your marketing strategy as it is recognized as very efficient. Ask the prospects to share the content, publish it on social media channels, and promise a nice reward for this. As a result, you can make your app more well-known with users of different social platforms, hence get more potential consumers.
Finally, keep in mind that the users have a busy lifestyle, and you shouldn't bother them with the same actions. Think well about the strategy before starting to act.
Mind App Store Optimization
Do you remember how you have got the last installed application? Perhaps you typed the main keywords that are associated with it. Most other users act the same. Your application is more visible if it has a high-rank position. Work out ideas to boost the visibility of your product.
Nowadays, consumers use a search line to find a necessary app in an online store. That's why you should optimize your product well so that it will be shown in the search results correctly.
A good App Store Optimization plan includes:
A right name for the app
A suitable application description
Performing a comprehensive keyword search
Receiving positive reviews and high ratings
Replying to negative reviews on the app store
Settlement of users' issues
An intelligent ASO plan will increase the number of downloads. At first, it may be challenging for you, but if, sometime later, you still feel a lack of expertise, then consider approaching a professional team.
Tip7: Offer a Free App to Earn Money
Users have more doubts about whether to download the application or not if they see it is paid. You can grab more attention to your product if you offer it free of charge. However, do not take it as a charity project, and instead, consider a monetarization strategy for your product.
Even if you aim to develop an application in order to make money, it will play into your hands if you share it for free. Of course, the final decision depends on a definite platform on which you are going to present your product.
According to statistics, free applications are installed more often, even in comparison to those that are offered at a minimal price. But the idea of offering your app for free doesn't mean it should become one more charity project. You have invested efforts, time, money, and a lot of other resources in its development, so, of course, it should bring you money as well.
When you start to offer your product for free, you will notice how many people are downloading it. Sometime later, when consumers have already installed it and begun to use it, they would perhaps look for something extra. Right at this moment, you can begin to offer a few advanced but paid in-app purchases. As a result, you will not only get the expected revenue but see a fantastic rise in downloads again.
Tip 8: Mobile Application Burst Campaigns
This is a unique technique that may considerably increase app downloads and bring awesome results. Burst campaigns are especially effective at the very beginning when the number of downloads is more important than their quality. But first, tell, do you know what a burst campaign is? Its main purpose is to boost the number of paid installs. You purchase a bunch of paid media exposure depending on your budget.
The Final Thoughts
All mentioned above recommendations are awesome if your application is ready. If it is not, and you only start your way, then approach AppReviewSubmit. Go ahead and promote an app with us and reach the mark of one million installs as soon as possible.
Are You Ready to Increase App
Ranking and Get More Sales?