Sales promotion through Landing Page by AppReviewSubmit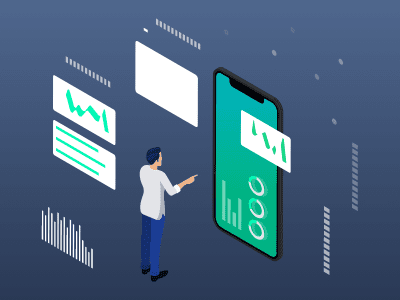 What Is The Landing Page Builder?
There are many easy page builders in the Internet that allow the creation of your landing page in a moment. Newbies in coding should not bother about the complicated routine. Enjoy this software by only inputting the page name, color theme, and personal settings. Yes, it is real: technical knowledge is not necessary!
Remaining simple, the constructor possesses all powerful features such as an intuitively understandable interface, customer-focused layouts, customer-specific content, call-to-action (CTA), and other options. Feel free to take advantage of them while promoting your product.
Among that, monitoring all your advertising pages has never been so easy. Thanks to the management tools, keep them all in one portal, and monitor their performance. What is going on your site? How many people have visited it? What do the users do, and what do they seek? The complete analytic report is just in front of you, which in turn significantly increases your web page productivity.
We are proud of our product and can claim with absolute certainty that our page builder creator belongs to the best and the most useful inventions. Beginners in computers and experienced programmers will value the codeless experience. The absence of coding does not affect the efficiency of the software providing quick, defensive capacity.
Only three simple steps are required:
type the peculiar name of your landing page that will break it out from the pack;
select the preferable characteristics without codes;
test the page performance and let it go!
Twenty-four-hour customer support is always near to assist your web page creation in case you experience any problem.
Enjoy the full range of functions! Express yourself in your unique design, generate your web page, attract new groups of guests, boost the level of conversion, establish authority, and earn reliable clients eventually.
Recommendations To Create An Awesome Landing Page
If your purpose is turning the site guests into leads or clients, a landing page is a crucial issue. It is the platform with the core information for visitors about your good or service and the panel where you control the traffic too. That all is easy to do with a qualitative web page.
The splendid landing page must have:
sparkling headline with a precise short introduction supported by visual content such as a picture or a clip;
form to collect the information about the visitors' (required for the leads generation);
minimum one CTA icon for traffic increasing;
integrate communication with customers into the conversion path;
demonstrate comprehensive yet clear information to users instead of «contact us» appeal only.
Creating the landing page, do the steps gradually, focusing on one purpose step by step and conveying to users your precise aim.
Privileges of Having a Landing Page
A landing page is a self-contained Internet-page that users see after clicking the advertisement or find in search results. It focuses a visitor's attention on a product or service entirely. These are widespread in marketing due to its effectiveness in providing the information about a product or service, doing an action by the user, and avoiding a mess caused by overwhelming data of a web site.
That is why the invention comes in handy. The developers have gathered the most useful functions for you. Among them are:
1. Unlimited CTA buttons. This graphic element motivates a potential client to action. For instance, purchase, registration, downloading a file, subscription, etc. It leads to conversion and determines successful sales and promotion. Landing page builder allows creating numerous CTAs to the web pages.
2. Customer-focused layouts. Landing page builder includes a wide range of professionally crafted schemes for your web pages. Customizing them will significantly increase the conversion rates.
3. Mobile version patterns. Landing page builder works perfectly on all mobile devices.
4. Tailor-made content. Visitors of your landing page have a marvelous opportunity to explore the custom-built presentations depending on the user's source, type of gadget, placement, etc. To make sure that your visitor receives qualitative information without distractions, you can create a detached element for text, including visual sources such as photographs and video.
5. Color palette. Tinctures speak a unique language, making a significant influence during a presentation. Landing page builder provides a wide choice of colors that promotes a better acceptance of the information and easier navigation. The tone of the CTA interactive element is a massive tool that increases clicks significantly.
6. Central dashboard. This efficient management tool provides information with complete analysis, such as the number of page checkouts, generated leads, and many more. Testing each point of your web page helps ideally in work regulations and corrections for better conversions.
7. Text editing. The software has an inbuilt text processor to make your landing page content look accordingly to your wishes for an unforgettable impression.
Thanks to landing page builder, you can fulfill all your desires for the web link and build a reliable client base.
Advantages of Landing Page Creation
The landing page is essential to gather data regarding visitors' tastes and concerns. Collecting this information and analyzing it lead steadily towards orders. The main idea of a landing page is the transformation of the page guests into leads. So if you still hesitate, creating is worthy or not, discover the advantages that having a landing paper offers.
Each landing page supply:
1. The growth of conversion rates. Landing pages should provide only relevant data about the goods or offer. Thanks to CTA statements, the clicks transform into leads rapidly, inviting more customers.
2. Proper goods introduction. The web page is a better opportunity for customers to get acquainted with your trademark or service. The style of presenting information and the quality of content are the main factors to sales boost.
3. Guests' data collecting. Include to your landing page a form that visitors are supposed to fill up. Gathering this data (age, e-mail contacts, nurture segment), you can analyze the audience and do the corrections if necessary towards more successful trades.
4. Proper organization. Landing pages vary depending on their purpose (for instance, creation of leads, virus/viral (promote marketing through social networks), advertorial, custom, etc.). These all help you to adjust the work better, keeping it steady and pulling in more people.
5. Leads to generation. The process of capturing the leads has never been more available since they come directly to the home page.
6. Extension of the e-mail list. The questionnaire settled in a landing page enlarges the catalog of your potential clients. Those contacts are necessary for further mailouts and advertisements.
An advertising web page is an efficient tool for the growth of your earnings. Receive all these benefits without complicating computer knowledge simply making your first landing page with our guidance.
Are You Ready to Increase App
Ranking and Get More Sales?