7 Expert Tips to Make Your Mobile Advertising More Effective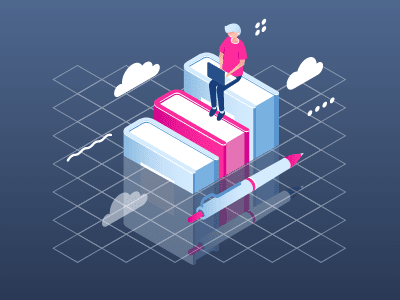 There's no reason to hesitate that paying for installs is a great and working way to raise your organic traffic and live interest of potential consumers. However, it could be interesting to have an expert opinion about strategies of some market leaders like Poshmark, Zillow or A&E. This article is a set of instructions based on experience of above mentioned companies.
Experts whose ideas became a base for our article. List of advice iscreated being based on quotes and interviews of following market experts:
Jen Taylor (Digital Development department in A&E)
Richard Ha (Marketing Department of Zillow)
Esther Hwang (Marketing Department of Poshmark)
Sean Ellis (CEO of GrowthHackers)
Top Marketing Expert's Advice
1. Count on Paid Adverts
There are always free methods to raise organic interest in your products. However, counting on organic installs only is not a way tow in. Paid advertising brings results quickly and allows to keep your offers visible for potential consumers. That's comfortable and effective and is, surely, incredibly hard to reach without paid adverts.
Paying for making your products shown to those people that may have interest in it, is the only way to become noticed among thousands of daily offers people see in internet. Modern internet user is attacked with adverts. If you prefer staying in a shadow waiting for your potential clients find you on their own, you are in a risk or business collapse.
2. Use Several Advertising Channels
The common mistake of many businesses is working with one advertising channel only. Sooner or later, resource of the channel will be limited and you'll only find your advert hitting the same targeting group. Try to find several channels for advertising, avoid concentrating on one platform only even if it looks attractive and works effectively. Diversity always brings extra benefits when it's about marketing. Some channels like social sites or popular platforms may appear useless as they are not adopted for direct sells. However, they may work greatly for making your business recognizable and trusted. In that meaning, sites like Facebook, Twitter or Reddit may work perfectly.
3. Find New Partners
Internet space is growing rapidly, so there's no reason to keep using same platforms all the time. Monitor internet in order to know where your potential clients may be and place your adverts there. Success is not about keeping stable plan but about making your plan as flexible and changeable as the online society is.
Internet hits are becoming popular quickly, however, they may lose their popularity fast as well. Be ready to catch new opportunities for advertising faster than your competitors. Use new sites, platforms and trends and make them work on you before they are outdated or overcrowded.
4. Target Your Adverts on Lookalike Groups
Marketing tools allow knowing your clients better. Use statistic data to know what your clients like and where they gather in internet.Know more about your competitor's loyal clients. This information will help you to target adverts on correct people and to gain more real clients from paid adverts.
Don't rely on your own concept about who your clients are or where they can gather. Use all possible channels to find out more about your targeting auditory. New knowledge will allow you finding effective ways of influencing people in your adverts. Data can also give you an idea to explore new groups of potential clients. Be also ready to renew your information, it will allow you following same changes what your clients face and update your offers due to their current needs and popular trends.
5. Keep in Touch With Other Specialists
Successful businesses are not afraid of raising competitors. Leading experts are always ready to share their experience and some professional tips. That's OK to ask your partners and even competitive companies about their strategies. Not always someone's good experience will work the same well for your business, but it may give you valuable ideas for building your own winning strategy.
When dealing with large groups of people, like it happens with internet marketing, it is important to involve more than one specialist in creating successful strategies. Different or even opposite marketing ideas may be greatly combined to reach your potential clients. Hearing someone's else opinion allows seeing those sides of your clients that are unavailable to you due to your own personal ideas.
6. Trust Your Statistics
Sometimes, we don't need to think much for a working solution. Monitor your statistics to know when and how your paid advertswork better. Statistic data may give you better understanding on when and where your potential clients gather online. Trust that information even if it appears strange or differs from your basic idea.
Modern internet tools will not only show you a detailed portrait of your clients revealing their age, gender location and interests, they will also show you valuable guidelines for making your adverts noticeable. Using statistics, you can find out which time is the most effective to place your ads in internet or even create working graphic for each platform you present your products at.
7. Use What Your Customers Trust
Best way to introduce your product to new people is to connect it with something they like or trust. That's OK to use images, ideas or people that are already familiar to your potential clients building your advertising strategy.
Go beyond showing your product's features. Make trusted experts and opinion leaders speak for you, advertising your offers. Apply popular flash-mobs or trending ideas to present what you sell. New product is always easier to introduce combining it with something familiar and common.
Time to Exchange Ideas
What about you? Have you got some trusted solutions to raise your products popularity and sell rate? Let's share our ideas in comments helping each other and building better tomorrow for our businesses!
Are You Ready to Increase App
Ranking and Get More Sales?