How To Get a Profit from Your Free App: List of Effective Methods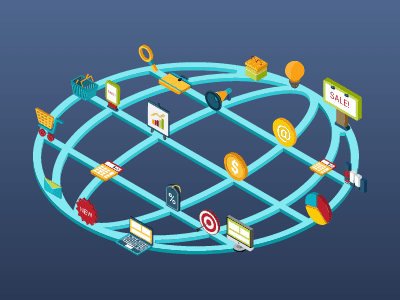 Every business has to use the latest technologies and solutions to stay successful. Sure, not every innovative tool can be affordable. Still, the importance of the latest innovations is significant. It is definitely worth paying your time and efforts to increase your profits. Modern businesses use mobile applications' advantages for their profits everywhere. Once you can arrange a well-functioned app to manage your operations, you can learn how to get additional revenue. Numerous mobile app development firms have already learned how to earn big profits when offering free apps.
There are no big secrets to how the mobile market appreciates the latest tools and solutions. The number of investments in a current market reveals its top importance for modern companies. To make money, you need to use all the possibilities you get once developing free apps. There is definitely more than one way to earn profits when providing free services. To make money once operating your free apps, you need to focus on the process of app development itself. No need to pay attention only to the profit and focus less on the app in the process.
How Much Money Can You Earn?
The total yearly revenue in the mobile app market can reach billions of dollars. Still, the number of businesses that can reach the mentioned number is limited. Sure, there is another phenomenon that takes its place simultaneously. A large portion of the mentioned companies ends up with no profit in general. This means there is still a lot to learn for developers. If you check the app ratings, the top 200 applications earn about $82,000 per day. At the same time, the next 800 apps have daily revenue of about $3,500. This number can differ significantly, depending on the app's category. The gaming apps always get more profit that reaches over $22,000 a day. The entertainment applications can earn about $3,000 a day.
If you want to earn a great profit once developing and launching free apps, use these effective and rewarding methods:
In-app Advertising
In-app Purchases
Paid Applications
Sponsorship
Subscription Plan
Affiliate Program
Crowdfunding
Selling Merchandise
Make Money from Your App: Top Ways
You can research a bunch of effective ways to earn great profit from your free application. Some ways require crucial changes to your marketing actions, like changing the audience, etc. Some can be really easy to manage. Surely, there is no single super method that can boost your profit a few times easily. Besides, every used method can be quite individual. If you want to earn money from your app, you must select the most suitable method for your particular app. If you develop your application on your own, you surely can define the best methods to make it successful. The top ways to monetize your free application must be defined even before you have launched the app. Look through the next top methods of app monetization to come up with your most effective ways.
In-App Advertising
This is the most frequently used method of monetization. The biggest part of business uses it constantly. Once you show the ads in your application, you get paid. The revenue you get depends on the number of clicks you get and the particular kind of ads you offer in your application. There are always special types of ads that bring you more money. For example, video ads always bring more profit than simple banners. Still, you should pay attention to the audience you have. You must be sure your users will be patient enough to check the video. Moreover, you should build the advertising model before adding any ads to your application. Focus on the most profitable types of ads and use them for your convenience.
In-App Purchases
The user's attitude towards the offered services defines the success of the entire marketing campaign. To boost your profit once using in-app purchases, you need to engage users with your offered app's features and options. To build an effective model where users engage in making in-app purchases, you should offer something special. In most cases, it should be some premium quality, additional options, bonuses, extra levels, access, etc. Users who want to get virtual currency must be intrigued by the app services offered. To earn a better profit, more than half of modern app businesses use the named method quite effectively. It is estimated that the number of familiar businesses will increase in the next few years. This particular model is called freemium, which combines free add features with additional paid premium ones. This model gets more popular every day.
Paid Applications
Every developer spends lots of time, money, and effort building the application. Sure, it is logical that he wants to earn a profit when offering the application. Offering it for free is not the dream decision for most developers. Often, it can be quite effective to launch a paid application but with a small fee. For instance, once offering your app for $0,99 and gaining millions of downloads, you can literally earn millions. Still, many developers do not see this way as the most effective one. According to global statistics, most users do not have a habit of paying for apps they use. Also, the paid applications' method does not remain the best in the merit of a final profit.
Sponsorship Program
This is one of the highly effective strategies for app developers. Still, not everyone can use it properly. This is an advantageous method if you can find a sponsor who is focused on the same target market niche. Once you have a sponsor, it takes a little to change your design to the sponsor's needs and his brand appearance. The customization process is required to gain more app users. Sure, there are some top ways to deal with sponsorship. First, you can work with your sponsor on equality. Thus, the final revenue will be split. Another way is to agree on a monthly sponsorship fee. In such a case, you will boost your web traffic significantly and get extra platforms to promote your application.
Subscription Plan
The subscription model is one of the most effective for sure. Once a user agrees to a subscription plan, he gets lots of benefits. In fact, both parties get lots of benefits in due course. You can offer your application free and let the users enjoy its limited free features. Once the user has become intrigued by the app's possibilities, he can upgrade the app to the paid subscription, which brings access to unlimited content. There is an additional familiar model where users get a chance to use the app for a free trial and further buy a subscription when the app gets blocked after the free period expires.
Affiliate Program
The affiliate platform can be a great stage to allow mobile advertisers and affiliates to get to common decisions. The affiliate programs can boost the product or service promotion significantly. They arrange web platforms for app promotion. When you join the affiliate program, you will let your affiliates get profit once advertising your app as same as you will get money for advertising their products and services. This monetization strategy is based on the cost per action model. Thus, the more clicks on ads, the number of installs of the affiliates' apps, or additional actions you get, the more money you earn. You can also agree to another model, where you get a defined percent of the revenue. In any case, once dealing with affiliate platforms, you can increase your final profit greatly.
Selling Merchandise
Selling merchandise is another highly effective way to earn money. E-commerce businesses thrive once using this particular solution. Once offering your application for free, you can engage millions to support your app. Further, you can sell merchandise by sending emails with offers to your target audience. Marketing your products to the right audience is always profitable. This method differs from in-app purchases, where users mostly buy virtual products. Here, you sell branded goods and products that advertise your application.
Crowdfunding
This is a new method to earn money. Mostly, it is used to raise enough money to develop and launch an application. Such popular platforms like Patreon, Kickstarter, Chuffed, etc., allow raising money for various events and initiatives. It includes charitable events, original business ideas implementation, etc. This way is often preferable by charitable organizations who want to get money for some important causes. In other cases, lots of innovative business ideas can find their support through crowdfunding platforms. You can find even more effective and rewarding ways to earn a good profit when offering a free mobile application. You need to learn them well before launching your application. It will give you lots of benefits in the future.
Conclusions
There are many rewarding ways of promoting your application and even more ways to boost your profits. With the latest technologies and software tools, you can offer your free application and earn millions of dollars eventually. Sure, it takes time to learn the best ways to increase your products and earn money from free apps. Still, once you follow your marketing plan and focus on the most effective ways of earning money, you can reach impressive results. There is definitely no such thing as a single right method. You must pay attention to your application and define the best individual methods to boost your profits significantly. Use different methods to figure out which one is the best for your application promotion and profits increase.
Are You Ready to Increase App
Ranking and Get More Sales?