The Customer Retention Strategies: Key to Company's Success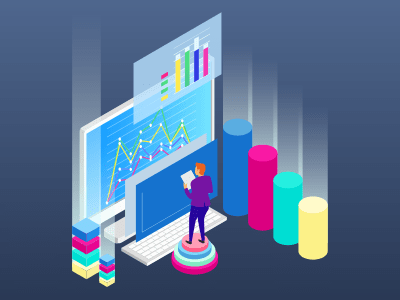 The last official research has shown that the retention rate increment can lead to a significant increase in revenue. The specialists named even 95% increase caused by customer retention rising.
According to scientists of the Harvard Business School, it is much cheaper keeping an existed customer than acquiring a new one.
Every marketer and app developer can look through a top list of effective customer retention tools aimed at increasing revenue provided in this report.
Customer Retention Top Tools
In order to boost revenue and gain additional visibility for your application or other online product, it is important to follow a well-planned and previously estimated marketing strategy aimed at reaching marketing campaign's top goals. There are seven top instruments, which allow increasing revenue through a significant increase in a customer retention rate. The rise of customer retention is one of the top marketing deals managed by marketers and developers.
1. Gamification
Gamification covers more activity than simple mobile apps and video games providing. It also includes a set of actions aimed at improving every retention promotion strategy making it more customer-oriented and fun. Such important marketing tricks as badges, status updates and leader boards can be very effective for a promotion campaign. Many authoritative companies use gamification to increase revenue. For example, the fast-food providers often offer extra bonuses and special gifts for big orders. Gamification brings additional clients and makes existed ones staying fascinated with company's products for a long time.
2. Personalization
The customer-oriented approach is one of the most beneficial approaches since it allows providing a more relevant customer experience. Personalization makes it possible to provide a relevant and needed content based on customer personal tastes, preferences, location, habits and other features. Sending personal emails can be helpful since customers get personal offers particularly managed basing on customer's personal information. Personalization brings customers needs on a high level and allows improving company's services significantly. The customer-oriented approach brings additional benefits for clients, like websites' user-friendly interface or personal accounts benefits.
3. Loyalty Programs
From the very start of running an application, every user tends to get additional benefits and special offers. In case of gaming applications, a welcome bonus is one of the obligatory offers. Only a few online gaming platforms try to skip providing the named bonus offer. Loyalty programs and various rewards allow keeping a user satisfied and fascinated with further app's usage or website visiting. In addition, rewards allow customers spending more time and money once using certain online services. Usually, special bonuses are offered for clients who offer extra services and products. Official statistics shows the customers who become members of loyalty programs spend 60% more costs. Reliable online companies offer special tiers of loyalty programs, bringing additional benefits to clients who tend to stay with the company for a long time.
4. Professional Customer Support
The poor customer support service destroys customers' interest and avoids forming a great cooperation between a customer and the company. According to American Express research, over 78% of customers abandon any cooperation due to a bad customers support service. If you want to keep your customers interested in the products and services offered by your company, pay enough efforts to improve a customer support service. It is quite popular nowadays to offer all types of communication, including live chat, email, phone, etc.
5. Recommendations
Numerous positive reviews and customers recommendation makes your services or products to look more attractive to potential customers. Modern users have already used to count on websites and app's reviews to make a decision whether to use a chosen product or service or not. Over 90% of customers trust recommendations, which is proven by numerous official reports and statistics. Besides, recommendations can be used within a reward program. It is great to reward your clients for leaving recommendation and reviews, thus you will gain more needed referrals.
6. Set Purchase Limits
This exact method allows increasing revenue and encouraging customers. Once the customer spends a set amount, he gets additional benefits or unlocks special discounts. The mentioned offer allows increasing the number of satisfied clients.
7. Push Notifications
Push notifications can work as excellent reminders that bring more attention to your product or online service. Customers will definitely get back to your brand when get discount offers, special coupons, various rewards or other additional benefits. Push notifications can guarantee even 50% revenue jump, if planning a good messaging strategy.
According to the last official research, the retention rate increment can lead to a significant increase in revenue. The specialists tell about 95% increase caused by customer retention rising. The scientist of the Harvard Business School assures it is much cheaper keeping existed customers than acquiring new ones. Every marketer and app developer can look use a list of highly effective customer retention tools aimed at increasing revenue to improve own business and gain additional popularity. Keeping a customer loyal to your product requires a set of well-planned actions. Mostly, special reward and loyalty programs, a client-oriented approach, together with gamification increase the chances to keep the customers satisfied and loyal. It is important to follow the top customer retention strategies and tactics to obtain great results.
Are You Ready to Increase App
Ranking and Get More Sales?