Top Concepts for Joining Marketing and Promotion Efforts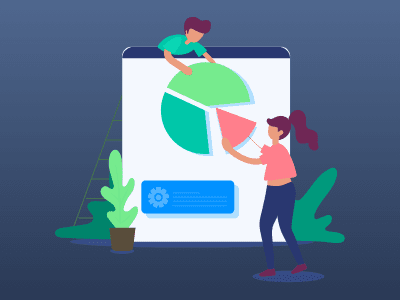 According to the recent interview of the Principal Analyst at Forrester Research, Joe Stanhope, the modern market forces marketers and other advertising specialists to join marketing and advertising efforts in order to reach the company's success. The well-organized and conducted marketing campaign is aimed at reaching economic benefits and contextual marketing's goals.
The marketing strategy must be focused on gaining big revenue through proper media, technology, content and data providing. The advanced technology solutions must be used in order to provide a better engagement for customers and to increase the customer base significantly.
How to Connect Marketing and Advertising
The recent online panel with the top leaders of the advertising market has allowed many marketers and developers to reach the needed information about a proper connection of marketing and advertising efforts in a promotion campaign. According to the top managers of Twitter, Domino, and Deloitte Digital, every marketer must pay an attention to the following issues to conduct successful promotion campaigns:
1. Check the power of your advertising campaign.
It is important to monitor constantly the influence of your advertising. It is not enough for users to watch your ads. The effectiveness of the advertising consists of the actions made by users for registration on your website, installing your application or purchasing your product. Being watched thousands of times is not a right measure of your ads successfulness. The advertising needs to push a user to do some actions. In order to impress the user with contextual ads, use the personalization and gamification features.
2. Get a proper feedback from a user.
The modern users are well aware of the up-to-date marketing methods and tools. Once providing ads, you can hope to get a fast feedback from the users, which can be further used for your advertising and product improvement.
3. You must meet your users instead of finding them.
When you tend to find your users, you mostly use the ads hoping people will pay attention to your product or service. This method is quite old-fashioned and characterized by a low effectiveness. It is much better to conduct a proper previous analysis of audience in order to find your targeted watchers and work directly with these exact groups of people.
4. Stay mobile-focused.
The mobile marketing is quite a beneficial method of promotion campaigns' conducting. The up-to-date marketing campaigns must be performance-based and mobile-focused to cover the bigger audience. The leaders on the market use all the possible channels to meet their loyal users.
5. Do not be afraid of experiments.
The current market is changing rapidly, thus you must be ready to change your marketing methods as well. Experiments can be quite beneficial since they provide a chance to impress users with the new ways of delivering ads. Every developer must be ready to start a unique advertising campaign to get the top positions in the market and stay noticed.
6. Look at your app users as main customers.
Even despite the fact that app users are only a small part of the total customers' audience, keeping track of app users is crucial. Once cooperating and communicating with users, marketers, and developers get a lot of information and data needed for a further product's improvement. Conducting surveys and getting feedback from users is very effective for planning future promotion campaigns.
7. Check the gaming companies experience.
The gaming companies are the top players on the current market since this category of applications are one of the most popular worldwide. These companies have one of the best tools of ROI calculation and never afraid of implementing something new into the game's format. They use the most advanced ways of promotion, including in-build ads, video ads, native ads, etc. They know how to explore the fan base and impress the users.
8. Focus on the end customer.
It will be more beneficial to focus on the end customer than on various advanced techniques. Use the latest technology solutions and ideas in order to deliver targeted content and improved services.
Always keep in mind who your end customer is, and try to deliver a personalized targeted content. The best marketing strategy must be focused on gaining big revenue through proper media and targeted content delivery, the latest technology solutions implementation and requested data providing. The advanced technology solutions must be used in order to provide a better engagement of customers, improve a user experience and increase the customer base significantly.
Are You Ready to Increase App
Ranking and Get More Sales?