App Reviews: An Important Instrument for Any App Marketing Strategy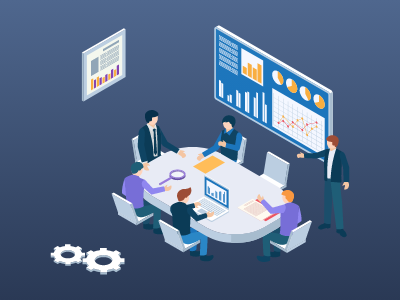 App Reviews: An Important Instrument for Any App Marketing Strategy
According to public consumer behavior analysis, majority of buyers really read product reviews carefully before making a purchase. But how many people actually read before installing an app?
It is not an easy work for developers to classify the app when it is uploading to the marketplace. It is all because there are already more than five million apps in the app store with more than hundreds-thousands installs every day. In this case, getting a good informative app review can help to ease the tension.
But receiving those needed reviews can be not an easy task. Developers usually make wide analyzes, e-mailing every app reviewer, even more than ones, to get full app's review. But not always this work can be done and sometimes developers are left demoralized and very anxious about the success of their app.
But why does an App Review have such importance?
There is an overabundance of apps to choose of app stores and there is a new one app download every minute, so how to make your app be noticed by customers?
You surely need to have a big name in the industry and a huge reviewer's base, or simply have previous app that reached a real success and a follow-up is much awaited. In any other case you must demonstrate why your app stands out to get some reviews. App reviews can help you to both pull up your app and popularize it among the reviewers who may keep a message of your future app. This is one way out.
On the other hand, if you have a significant experience in the industry and heard about SEO, you surely know that only good SEO accomplishment increases natural rankings of your products and services. In the same time, App Store Optimization pulls up natural rankings of an app in the App Store, so app reviews from noteworthy sites really do its job.
Natural rankings of your app can be also increased by the app reviews left by customers. They can help to improve and encourage trust in the minds of new customers.
App Promotion/Marketing Strategy
Big and famous companies in the mobile industry always plan an app promotion/marketing strategy long before the launch of their app. These simple actions help a lot to leverage the noise around the app that exactly company is working on.
A lot of companies spend much money hiring marketing agencies to provide them with the best marketing strategy and with its high results. In our case, if you have to do it by yourself, a pre-planned strategy becomes even more essential.
First of all, try to agree on the date of the launch with a high-quality review and a number of social media actions relating to the app.
A good word spreads like a fire in the forest, so even if you still have no reviews, then make sure that at least industry leaders know about your app and how it works.
Getting App Reviews from Genuine Reviewers
Generally, app reviewers get more than 100 requests to review new apps per day. Well-known companies surely get reviews for their apps without big affords, but for others, you need to be lucky.
You need to provide reviewer with something extraordinarily astonishing if you want to get his/her attention.
Aside from that you can:
Try to be more delicate with the app reviewer but not too familiar.
Think how to launch your company and your previous work well.
Tell everyone about the reviewer's previous work. Also, let them know you are really good expert and not a simple an e-mail spammer.
Together with the description of your app, add press stuff, screenshots and a link to the app video.
Underline high points in the app, and especially you plan about releasing a sequel (for games).
Show the reviewer that your app is unique and better than others.
Do not forget to send the app for at least a month before you plan to launch it. Usually, an app reviewer does not work according to your deadlines.
Send a reminder email, but not every day. You can e-mail in a week and then again after 14 days.
Put your professional signature at the end of every email.
App Reviews from Customers
Your customer's (user's) ratings and rankings are similarly important for an app as expert reviews. Have no doubts that excellent reviews and ratings in the app store help a lot to drive natural rankings for your app.
For the best results you definitely need to have review option presented within your app. Always ask your users once in a while for reviews and ratings. A lot of store studies show a new phenomenon in app promotion. In fact, some developers have got positive reviews during the opening days of app setting up. It is all because of the fact that users are satisfied with the app when it is new. But then again, some developers consider reviews after some time of app usage are more high up and genuine.
Paid Reviews
Be aware, that getting paid reviews is a bad practice; also it is condemned by the business. Often, when marketing agencies are hired for promotional campaigns, they may subcontract their work to mentioned companies with such black practices. Be sure, that paid reviews are definite way of earning promotion that will not last long. Such practice is unprincipled and can result in bad reputation for an app.
There is an alternative to this. If you are well-known app development company, you surely have no problems with getting reviews, in the same time, new developers have to work a lot to gain reviews.
Manipulation of App Reviews
While making some manipulation of app reviews, as the main goal we want to get more positive reviews and less downbeat ones. Some of the apps doing that well enough, increasing their app popularity at the same time.
Conclusion
Getting app reviews is a big well-planed marketing strategy. It definitely needs to be planned long before you launching the app and must be unremitting long after the app is running. If you want to make your app successful, produce incentives for app reviews and try not to forget to thank users and reviewers who leave their reviews. Nevertheless, remember that the main key to a winning app is a top class functional app, not only great rewards for leaving feedback.
Are You Ready to Increase App
Ranking and Get More Sales?