How to Increase Your App Rating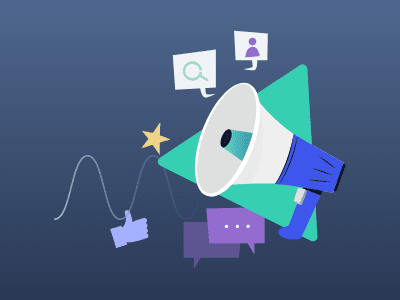 When you have some business, you should do your best to make sure it grows every day. As soon as your business application is ready, you should make another step forward. Although your application might be a delight and fabulous to use, it still competes with thousands of other apps on the market. So you should fight for your customers. Therefore, your application must be ranked high and stand out in the store. If you use the comprehensive ways mentioned below, you will improve your application's ranking.
17 tips to improve the ranking of your application:
1. The app's title.
Ensure the application's title is utilized smartly to communicate to each user about its primary function. The app's appearance in the search results depends directly on the way you compose the title. If your app's name is not well-known and requires some clarification, it is essential to work on it. So make sure there is a short description to tell why it must be used for. Utilize the right keywords to describe the app's intent for users to know what for they download it. Ensure everything is below 50 characters.
2. The description of the app.
To make a good impression, you should craft the app description well. It means you should create a verbose and pleasant description, utilizing the main keywords that your potential users might correlate with your application. Nevertheless, do not stuff with too many keywords. They must be correctly woven in the app's native description. You must not repeat them since Google Play policy will not allow it.
3. Use proper screenshots.
You might attract a substantial amount of users to your application and convince them to download it if you make a positive visual impression. Going via your application, you should select the application screens to be the most appropriate. Apart from doing it, you might also generate custom screens to demonstrate the features via an appealing and pleasant visual medium. Awake the app's users' interest with screenshots that explain the application in the best way. It will lead to more downloads on their devices.
4. The icons of the application.
Every visual element carries a lot of weight. The app's icon is efficiently the app's face. The icon is the first thing the user might see downloading your application. It must look great and stand out on the mobile screen. Do not add too much text there, but make sure it is representing you well. Make sure the crisp text is used there, and it is kept in a cluttered way. Ideally, your icon must be relevant and pass the look test to stand out in the crowd of other applications.
5. A demo video.
Add a short (15-30 seconds) video to demonstrate the features of your application. Test your video with attractive thumbnail images or appealing poster frames to define those that drive more customers to watch the video. Incorporating a good video, you will be possible to drive the costs down and gain many loyal customers.
6. Ratings and reviews from customers.
Utilize acquaintances, friends, Twitter, and Facebook. Ask everyone you know to rate and review your application. The users' ratings and reviews boost the overall mobile application ranking on the app store. Motivate everyone to compose a review. You might use negative feedback also to master your application and promote the general users' app experience. You should also reply to every single negative comment about your app to showcase that you forge and care for a better user relationship. People who visit your application will see that you care about the consumers and fix a specific issue.
7. Incoming links.
Leverage and acknowledge the incoming links' power. Such links show to Google that your application is viral among the application users. So your application will bump up to higher ranks within some time. However, you should be patient about that.
8. App indexing.
It is essential to index your application with Google. There is such a system that allows any application listing show on a search result page. So a consumer clicks on an individual listing before they reach inside the application. You can use it for both iOS and Android mobile applications. If a user seeks a specific application that was not installed, he or she will be directed to a mobile page that is dedicated to the mobile application. If your application is not indexed, you will not be shown in the results. Indexing will bring organic traffic to your app website to get your application ranked higher.
9. Eliminating application size.
The smaller the app's size, the better it is for both you and users. You will have a higher conversion if your application size is less than 5 MB. If you keep the size low, Google receives a message that people want to download your app, which is excellent. So optimize your mobile application PNG optimizers, 9patch images, Lint, Proguard, etc. You might also integrate the Google+ sign into your application to install OTA install.
10. Make it in the application pack.
You may find the App Pack on the mobile search results top. If you open your browser on the mobile tool and seek "navigation," you will see it.
There are between 1 and 6 applications in each app pack. Scroll down to get more matches. You might use a substantial amount of data about every application that is displayed in the pack. For instance, you might get to know the price, app rating, title, and image. Clicking on the application square, you will be directed to the store to download and install it.
11. Refrain from generic terms in the application title.
Carefully word the app title. Do not use generic terms like "Photo," "Music," "Editor" for the users not to be confused. It might lead to disinterest among the consumers, leading to skipping and ignoring the app. it might also lower your credibility and exhibit a lack of creativity.
You should not utilize names that are similar to the ones that are on the current market. If you do it, it will make you look like a copycat in the users' eyes. Your application might be forbidden in reputable app stores.
12. Use apt keywords only.
The featuring of your app in searches depends on the use of keywords. You should not only stuff your app description or app title with enough keywords, but you would better wisely use them.
13. Generate a user-friendly application description.
By writing the app's description, you should target at conveying the features of it clearly to other people. Developing your description, you should use proper keywords. However, make sure the bottom line is user-friendly. Break down the description in bullet points. List out use cases and benefits. Utilize such social proof as user testimonials and press coverage. Add some relevant links like support or website.
14. Localize your application.
Do not build your application in a single language only. Note that the amount of English-speaking audiences is only 20% of the world. So you are limited if you use the application in English only. The vast majority of the application revenue comes from Asia with other native languages, but not English. So localize your application and internationalize it. First of all, you should change the application's codebase, keywords, title, and description. If you follow it, there will be a boost in conversion. Hence, you might modify reviews, dates, descriptions, currency formats, videos, and screenshots.
15. Get your application reviewed.
In this digital age, everyone wants to make sure the app is worth using. Hence, they look through peer reviews, opinions, and approval from experts. You might do it via blogs or experts that post content concerning services or products that they have utilized. You should invite all the famous bloggers and prominent journalists to compose a review about it. You might also approach relevant websites that people mostly look through before they make their decision.
16. Ensuing buzz & PR
The best way to maintain visibility is to create a sort of hype concerning the generated application. It might be a tricky and challenging tip. However, if you use it well, you will boost your ranking at the speed of light. For that, you might use Public Relations or PR. Keep in touch with top influencers or authority figures in the niche you work to promote your application. Make your application carve out in the minds and hearts of your consumers.
17. Select the proper application category.
When the users search for the application, the App Store algorithm considers the categories. Select the categories carefully, paying attention to the app's core functionality. Leave out all the secondary functions to get your application exposed to the right part of the audience who are searching for an application like yours. For instance, the category of Instagram is "Photo & Video," while Facebook features the "Social Networking" category.
Are You Ready to Increase App
Ranking and Get More Sales?