How to Return Your Customers and Why It's so Important for an App Industry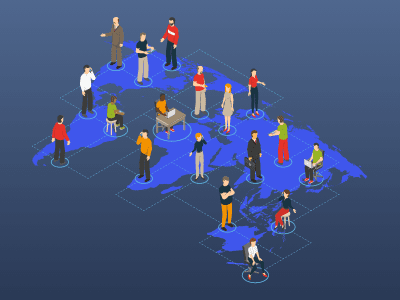 Here we will discuss the reasons users stopped utilizing the downloaded mobile application and offer ten efficient methods to motivate them to utilize the applications again.
We live in a world of a variety of diversions and instant gratifications. Therefore, it might be complicated to retain users for a long term period.
Here are some statistics to understand the life of mobile application developer better:
* 90% of users stop utilizing the apps within 30 days.
* 25% of the applications are utilized only once.
* 50-60% of the users are inactive.

Let's figure out the actual reason why the customers are inactive before we give the tips to motivate them to use your app again.
Why customers leave a mobile application?
There are bulks of content to bombard any contemporary consumer that makes the customers very distracted. So some of the users stop utilizing the mobile application. Here are the key reasons for them to do it:
* They do not need certain services or products anymore.
* They found a better application, offering similar services or products.
To have a clearer idea about the users' behavior, read these statistics:
* According to a Google Survey, half of the customers download the app only to make a single purchase, but not more.
* 75% of the users that abandoned the products shopping cart tend to go back to the application.
* The Business Insider claims that you can convert 63% of such carts into active purchases.
10 Awesome Methods to Re-engage the Inactive Application Customers
Use this blog to get your inactive users back to the mobile application. There are plenty of options to start working on the regaining of the consumers' interest. For instance, you may start to make tweaks to the application by sending targeted and worded push notifications or lead email marketing campaigns. Doing these and more, you will bring the indecisive users or one-time customers back.
1. Gamify the application.
Everybody likes to play games. If you add some games to your apps, you will soon re-engage the inactive users. Most application users are searching for rewards, so they will enjoy playing games quite instinctively. You might motivate them to do all the transactions or tempt them to go deeper into your app by gamification.
For instance, Bonobos utilized gamification by hiding models that were wearing the clothes throughout the website. Those users who found them were rewarded with bonuses.
2. Implement deep linking.
Use this efficient method to direct the customers back to your application. Such a method includes:
* Adding links in push notifications and marketing emails.
* Utilizing targeted web advertisements to display specific products that a user has bought in the past or browsed earlier.
You might use such methods to get the customers back to an individual product page in the application. So you should not bring them to the landing page and force them to seek a particular page they want to find.
3. Cut back if it is needed.
As the application owner or developer, you should be normally attached to each element of it. Nevertheless, it would remind you that the application is created for the customers.
You might love certain features about your application, but the customer might have another opinion. There might be a few tweaks that the customers might search for and want to get back to your application for them.
Ensure that you experiment with new devices and timing when such tools would be implemented in the application.
You might be shocked because many customers are willing to go back to your application one more time.
4. Leverage push notifications.
Many application users were opt-in to get push notifications. Therefore, it is appropriate to plan a particular strategy making fair use of it. However, each of your subscribers should not receive random push notifications from you.
Push notifications need to be relevant to the customers' preferences and personalized. Send them in such cases only:
* Let the users be aware of any discounts, stock changes, and sales on the products if they showed their interest earlier.
* Send a push notification to a customer that has left some items in the shopping cart. So remind them about these items to motivate them to go back to your application and finish their buying journey.
* Promote your products during particular days or holidays.
* Use frequent notifications to promote clothing items effectively and boost revenue and customer engagement.
5. Create a lucrative loyalty program.
Loyalty programs were used for a long time, but the way they were suggested changed a lot. If you need to re-engage inactive application customers, you would better use loyalty programs.
For instance, you might offer to involve loyalty points accumulation and redeem them later for discounts or exclusive offers to exchange on their future purchase. If you add incentives, you will boost engagement. You will make sure your customers will not go elsewhere to buy similar products. Suppose your loyalty program is balanced with a gamification strategy. In that case, you will get an exponential impact that will bring you much higher revenue by motivating the users to get more points.
6. Exploit AR & VR technology.
As long as app users miss a tactile element, there might be some hesitation about purchasing. If it comes to furniture, they might be hesitant about the way space will look like. For instance, if it comes to sunglasses, they might doubt whether they will look good on their faces. It is impossible to try or touch the products you are willing to buy in online shopping.
As a way out of this problem, you might use Virtual Reality (VR) or Augmented Reality (AR). In fact, 40% of consumers want to pay a higher price for a specific product if they can use AR. With this technology, the consumers might see the way the products might look on their bodies and in their homes by superimposing the products' images on real-life photos. For instance, you might try on certain clothes in virtual dressing rooms with Gap. You might also see the way specific furniture fits the room with IKEA.
7. Design email campaigns.
Indeed, junk mails would be avoided to read. However, if the email is highly personalized and well-crafted, it will be an extremely efficient device to re-engage the users.
There are various kinds of email campaigns. For instance, some might remind the application customers to go back to their abandoned shopping carts.
For example, you might utilize efficient email subject lines as "We miss you!" to let the users be aware of the fact you would prefer them to come back. You might create an email to remind them about specific products that they may have browsed earlier. It is a fantastic way to motivate them to finish a purchase.
You might also craft generic email campaigns with informative and crisp articles, mentioning the benefits of services or products. It will be perfect to generate their interest in your offerings and brand with it.
8. Integrate beacons.
It would be appropriate for specific businesses with a mortar and brick store additionally to their application. Beacons might be vital when you close up the gap between the mobile customer base and in-store customers.
The tools utilize BTE (Bluetooth Low Energy) technology for tracking application users through the communication channels in their smartphones. Beacons tend to send timed notifications about deals and products when data concerning the customers' location is combined with information about users' behavior. It happens before they move out of the area and go back home.
9. Ask for some feedback.
Some part of your application users might be unhappy about a specific product and unlikely to use the service again. So you might ask your users to participate in a survey and leave their comments.
As long it is natural for people to tell their opinion no matter whether other people need it, you might use this trick. If you get feedback from your customers, the data might be utilized to enhance the application overall, preventing the application from being abandoned.
When the users were inactive or tried to uninstall your application, you might use the form of "Pop Up" to ask them for feedback.
If you want to invest your money, energy, and time more generously, you might appoint email interviews or call the inactive users by phone. You might do it to understand the real needs of your users better.
Conducting such surveys, you might send a clear and concise message mentioning that you care about the experience your users have had with you. It will motivate the inactive application users to re-engage with your application.
10. Clean up the checkout process.
The app users might feel annoyed if they are supposed to go via a difficult process or unimportant steps to proceed with the payment on your application. You should not make the customer spend a lot of time on payment when they are ready. So make the payment process as easy as possible. For instance, you might:
* Ensure to let the customers simply access all the website sections with no loss of the cart's products.
* Eliminate the screens' number that a customer needs to navigate.
* Utilize a login feature and allow the customers to check out with no registration.
Are You Ready to Increase App
Ranking and Get More Sales?